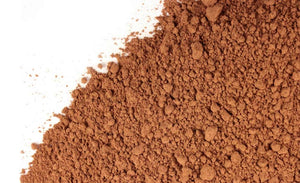 Fo-ti Root Powder
Regular price $29.00 Sale
Botanical Name - Polygonum multiflorum
Other Names - flowery knot wood, climbing knotweed, Hasuo, Ho She Wu, He Shou Wu, Ho Shou Wu, Kashuu.
Origin - China
Typical Preparations - Teas and tinctures. Traditionally combined with jujubes and/or biota to treat insomnia. Sometimes found in capsule form.
Fo-ti root, also called Shou Wu Pian, is a perennial vine in the knotweed or buckwheat family that is native to China, where it has been used for thousands of years in anti-aging tonics. This use is largely attributed to the legend of Chung Yun, a Chinese herbalist who allegedly drank fo-ti tea every day and not only lived to be more than 250 years old but also had 24 wives.
Fo-Ti, commonly known as Ho Shou Wu, is an invigorating tonic that boosts physical stamina, energy and vitality. In Traditional Chinese Medicine, the anti-aging root is used to enhance mental performance, restore sexual vigor and to rejuvenate liver & kidney functions.
Disclaimer - The information presented herein by Stone Creek Health Essentials is intended for educational purposes only. These statements have not been evaluated by the FDA and are not intended to diagnose, cure, treat or prevent disease. Individual results may vary, and before using any supplements, it is always advisable to consult with your own health care provider.
*  Due to the nature of natural ingredients, physical attributes may differ from lot to lot (color, taste, etc). Please consult with a representative for more information on current lot. Stone Creek Health Essentials will not accept returns on ingredients compared to lots over 30 days old. Product images are for illustrative purposes only and may differ from the actual product due to differences in monitors, product batch/lot and etc. Please contact a Stone Creek Health Essentials representative with any questions. We're here to help.
*  In purchasing, international buyers agree to assume the risk of arrival of all items. We cannot replace lost or seized items. By ordering customer confirms agreement to these terms and conditions.